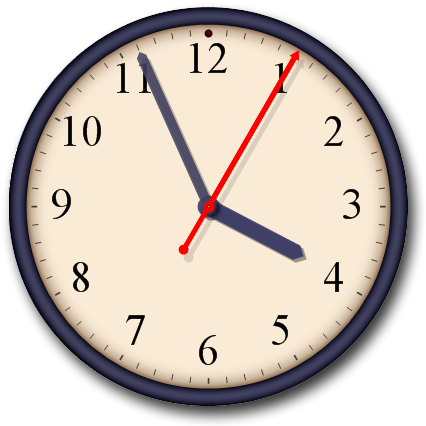 Have you ever been late?
I have.
There was a time when I've entered meetings already in session, movies already begun,
meals already started. I've even been late meeting good friends, adoring nieces and nephews.
"Which form of the proverb do you prefer," asks Lewis Carroll, "Better late than never, or Better never than late?"
As I grew into young adulthood, there was an indirect correlation between me being late and me being a journalist, or catching a flight, or being consistently booked as an entertainer. I like to think my being late isn't even an issue anymore.
However, yesterday I had two different school assembly programs booked back-to-back.
I arrived at the wrong one first.
Excuse me, you're expecting me in three hours? I asked, blinking in disbelief.
Over the years learning the lesson to leave early enough wasn't an easy one.
Plenty of times I'd find myself white-knuckling my drive after unforeseen construction, detours and other traffic problems. Plenty of times I'd find myself skidding into the parking lot and rushing into the building in a cloud of exhaust and burnt rubber.
Back at the school, I looked at my watch.
"Thank heavens!
Yippee! I left early enough!
I can still arrive at the other venue in plenty of time!", I shouted loudly in my own head, proverbally patting myself on the back.
I can't pass up these opportunities, and neither should you!, of congratulating myself when something I'd been doing finally works out with such drama. Afterall, when you leave early and you arrive on time, who cares? That's what's supposed to happen! Nobody notices, but you. And so it goes…
Be early. Be UNPOPPABLE!